Welcome to our new website! Same excellent staff and customer service but a fresh new look!
Welcome to our new website! Same excellent staff and customer service but a fresh new look!
OUR EXPERTISE AT YOUR FINGERTIPS
We are the UK's leading private fingerprint agency (established in 2007) based in London (Gracechurch Street) and Birmingham (Snow Hill Queensway). We are experts in our field. All our staff are former Metropolitan Police trained fingerprint experts . We take ink and digital fingerprints in the UK and globally
We can assist you with all your fingerprinting needs:
We have special provisions for dealing with submissions to the USA (FBI and State), Canada and South Africa and other jurisdictions worldwide.
Immigration and visa applications.
Regulatory compliance e.g. FINRA, NFA and CFTC.
Background employment checks.
Notary services by prior arrangement.
We offer a digital or rolled ink fingerprint service
Our business is designed to maximise our expertise and experience in fingerprinting, meaning you will always receive the highest quality fingerprints available for submission.
We are Fingerprint Experts
Your rolled ink fingerprints will only be taken by Certified Fingerprint Officers, all of whom trained at New Scotland Yard, and each have decades of experience in the specialist fields of fingerprinting and forensics.
OUR LOCATIONS
We offer our expert fingerprinting services in the UK and overseas. You can arrange an appointment at our London or Birmingham offices, or we can come to you (price on request), whatever suits you best.
We can also travel outside the UK to take fingerprints.
OUR HOURS

Our standard office hours are Monday – Friday, 9:30am – 5:30pm. We also offer evening and weekend appointments.
We usually arrange appointments within 48 hours of enquiry and can also arrange same day appointments, subject to availability.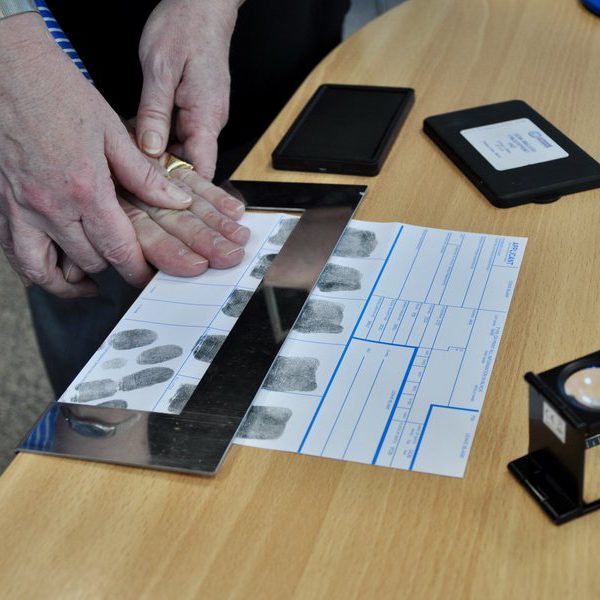 We are highly rated for our professionalism, experience and our excellent customer service
We are proud of the high-quality service we offer and our customers' reviews are a testament to the high level of customer satisfaction you can expect.
Our clients come from a wide range of sectors and include:
Most major banking groups operating in the City Of London, Hedge Funds, Investment Houses, Wealth Management Firms and Stock Exchanges.
Insurance companies
Royalty, TV, music and sport stars.
Company directors and officers.
Gaming companies, money transfer agents, alcohol licensing and racing businesses.
Professionals, such as teachers, solicitors, doctors, nurses, accountants and surveyors.